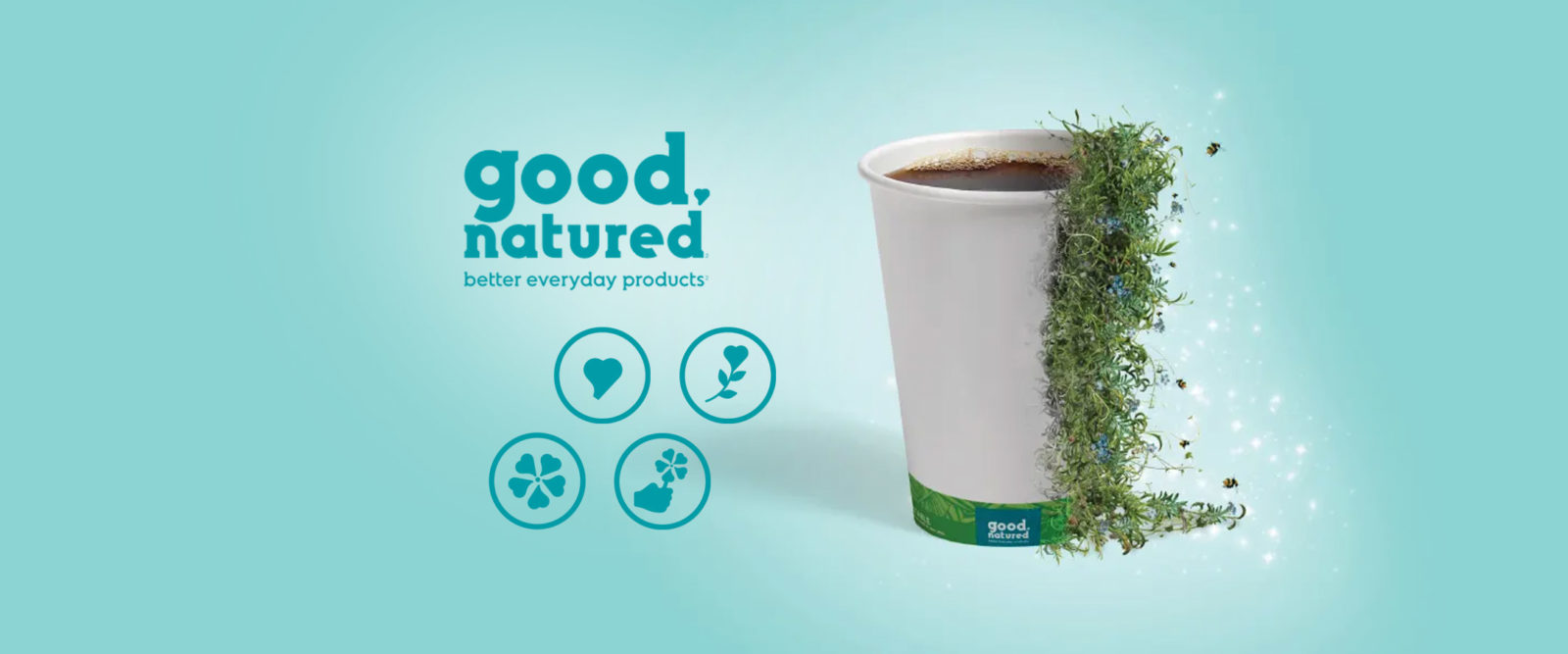 The Challenge
Help Good Natured by designing a brand new, attractive, affordable, convenient, and effective carry out package for the fast food industry that is 100% compostable.
Mission Possible
Fast food packaging from pizza, burgers and fries to chicken and tacos fills waste disposal sites with tons of garbage every week. Why can't we have fast carryout and create a more sustainable planet at the same time. The container will be 100% chemical free, compostable and have an "out of the box" box innovative and eye-catching design. Customers will feel more "Good Natured" even before they take a bite of the hot and satisfying food.
The Opportunity
Your Mission
Team Deliverables
Challenge Steps
Challenge Kick Off
5:00pm PST - Live Liftoff

Join the Liftoff

Lost at Sea Team Contest

Meet Your BizCoach

Zoom Pro-tips

Challenge Blast-off

7:00pm PST - Submit "Team Name"
Discover Who You Can Help
5:00pm PST - Opportunities?

Pink Lamborghini Client Game

Get Ready to Interview

Listen for Understanding

Story Telling: Hunt for Golden Eggs

Lemons, Golden Eggs?

7:00pm PST - Submit "Golden Eggs"
Unlease Your Creativity!
5:00pm PST - How to Think Big

Duck Tape Design Battle (Quack-Quack)

No Box Thinking

Craft BizSolutions

Success Factors

Land on One Concept

7:00pm PST - Submit "Concept"
Make a Prototype
5:00pm PST - Fail Forward Fast

V2 Next Gen Game

Rapid Prototyping

Fast Feedback & Quick Change

Refine Your Idea

7:00pm PST - Submit "Refinements"
Prepare Your Presentation
5:00pm PST - How to Pitch Like a Pro

Prepare to Meet Your BizDesigner

Real World Design on the Fly

Hearthrob Improv

Build Your Pitch

Getting to Carnegie Hall

7:00pm PST - Submit "Pitch"
Competition Day!
5:00pm PST - Making a Difference

Battle of the Design BizTeams

Judges Feedback

Awards Celebration

AMA

And the Winner Is…
Challenge Coaches