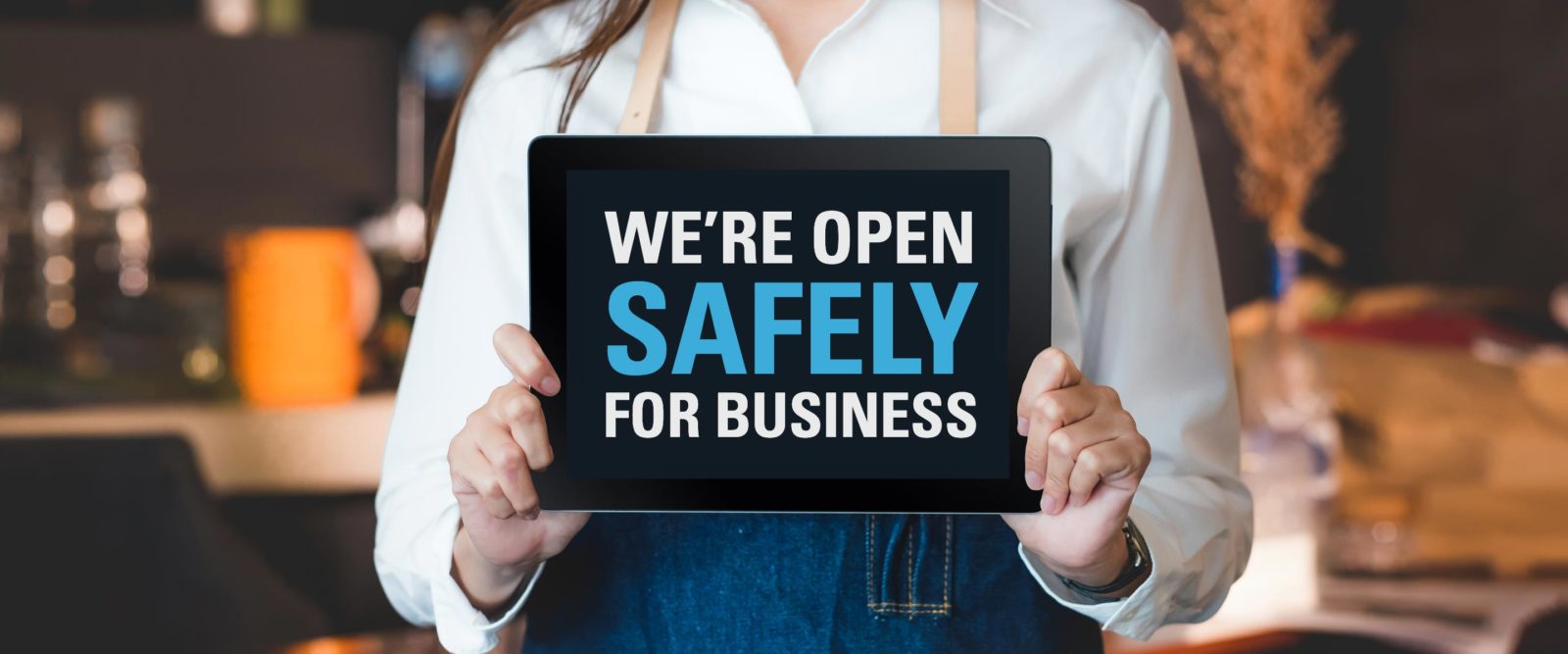 The Challenge
How can we help a business important to the community adapt, thrive, and become the next Great Economic Comeback success story?
Challenge Dates June 4, 2020 – June 11, 2020 June 18, 2020 – June 25, 2020 July 9, 2020 – July 16, 2020
Mission Possible
More than 50% of workers are employed by a small business. Most must make changes on the "Bounce-Back" to re-open, bring people in the community back to work and serve customers in a new way. Discover how to re-build customer traffic, what their loyal customers need now, and how to find new clients by providing imaginative services or even new products.
The Opportunity

Many small and family businesses are barely surviving financially & struggling to change from traditional ways of serving customers. They must rapidly adapt or go under. For example, many do not have an online presence, or it was never a main source of revenue. Or, they need new ways of delivering their products or services, managing inventory, or hiring talent. How a small business interacts with their customers will change temporarily or perhaps forever. In this new economy, how do the owners restore trusted relationships with customers that is satisfying for both the business and the client?

Your Mission

Your product/service concept must be a data driven solution and will require your team to get into the mindset of the business owner and their clients. Use design thinking to help the owners not only serve their current customers better with a renewed sense of delight and trust but also add new customers to generate the revenue the business needs to not only survive but thrive!

Team Deliverables

A data analysis to back the solution based on interviews of the business owner and staff to define their most immediate problems.
A drawing or visualization in consultation with an industrial designer that represents your product, service, app or product branding.
A brief write-up of what the product/service is, how the business will use it and how it will directly benefit both the business and their customers. Describe how the business will once again delight their customers and build the relationships that will help them re-establish the customer loyalty and therefore financial stability.
Challenge Steps
Challenge Kick Off
5:00pm PST - Live Liftoff

Join the Liftoff

Lost at Sea Team Contest

Meet Your BizCoach

Zoom Pro-tips

Challenge Blast-off

7:00pm PST - Submit "Team Name"
Discover Who You Can Help
5:00pm PST - Opportunities?

Pink Lamborghini Client Game

Get Ready to Interview

Listen for Understanding

Story Telling: Hunt for Golden Eggs

Lemons, Golden Eggs?

7:00pm PST - Submit "Golden Eggs"
Unlease Your Creativity!
5:00pm PST - How to Think Big

Duck Tape Design Battle (Quack-Quack)

No Box Thinking

Craft BizSolutions

Success Factors

Land on One Concept

7:00pm PST - Submit "Concept"
Make a Prototype
5:00pm PST - Fail Forward Fast

V2 Next Gen Game

Rapid Prototyping

Fast Feedback & Quick Change

Refine Your Idea

7:00pm PST - Submit "Refinements"
Prepare Your Presentation
5:00pm PST - How to Pitch Like a Pro

Prepare to Meet Your BizDesigner

Real World Design on the Fly

Hearthrob Improv

Build Your Pitch

Getting to Carnegie Hall

7:00pm PST - Submit "Pitch"
Competition Day!
5:00pm PST - Making a Difference

Battle of the Design BizTeams

Judges Feedback

Awards Celebration

AMA

And the Winner Is…
Challenge Coaches