BizSmart & Aspiring Young Entrepreneurs Lead the Great Product Innovation Revolution!
Camp BizSmart is helping to lead the great product innovation revolution. Sign up now and join us to work with really cool companies and start-ups with executives doing leading edge innovation. We have created both in person and virtual maker space opportunities where aspiring Teenpreneurs will learn to make a difference while learning and polishing practical, real world bottom-line skills like:
Design Thinking
Customer Needs Analysis
Problem Solving
Interviewing and data collection
Fast Cycle Decision Making
Pitching for Impact
The best part is that Teen Invention Teams will help real businesses on the "Bounce-Back" invent new ways of connecting with loyal customers, reach out to new ones to provide imaginative service innovations and even invent new products.
We sense a new surge of optimism, and people ready to get to work. So starting May 21st will be the world premier of the 1st online real world design competition for teens called the "BizSmart Challenge". It is an engaging and fun online portal for young people to give back, help out, and do something meaningful for their community and themselves. Small business CEOs and owners will present actual, practical & robust virtual design challenges for the next generation of idea makers and world shakers to solve now. As Steve Jobs once said: "To Put a Ding in the Universe".
Come back often, to watch for new BizSmart Challenges to be featured. You can nominate a business you know. And yes, a business can self-nominate. The virtual challenge will happen at various times throughout the year. The workshop is six days and concludes with a virtual design competition mentored and juried by executives and young rising stars at the top companies like Amazon, Adobe and Intel. All teen teams will receive professional digital rendering of their idea ready to add to their college achievement portfolio.
At Camp BizSmart, Character, Courage and Citizenship matters – a lot. Now, you have the opportunity to apply those same values to solve real problems in a virtual workshop.
We have been inspiring young idea makers worldwide for more than 15 years. Our virtual entrepreneurship experience is possible because of the great advisors, mentors, and executives of great companies who have shared their experience, time, and talent with us to inspire the next generation of young entrepreneurs with Zest, Optimism and Grit.
LET'S GO BIG!!!
Advisors, Mentors and Coaches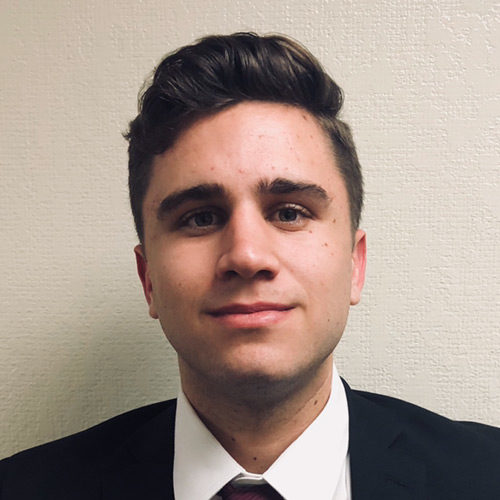 Andrew Leonard
Challenge Coach
Andrew is a passionate young leader that believes strongly in the Camp BizSmart virtues of character, courage, and citizenship. On his university campus, Andrew enjoys being a part of the Investment Banking club and Real Estate club, as well as creating small business projects with his friends. In his free time, he enjoys backpacking, wake surfing, and snowboarding. Andrew is always thinking of new innovative ideas that solve current challenges and gives back to the community.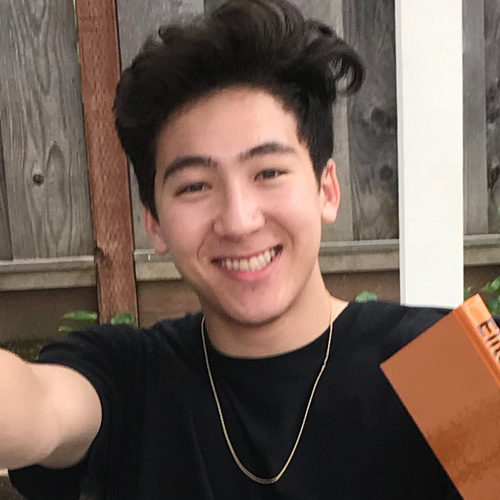 Justin Jones
Challenge Coach
Justin is an aspiring future business leader who is looking to develop his own passions and help others find theirs. He has experience working as a camp counselor and tutor and has served in various leadership roles. In his free time, you can find him listening to his favorite R&B music, working out, or spending time with his friends and family.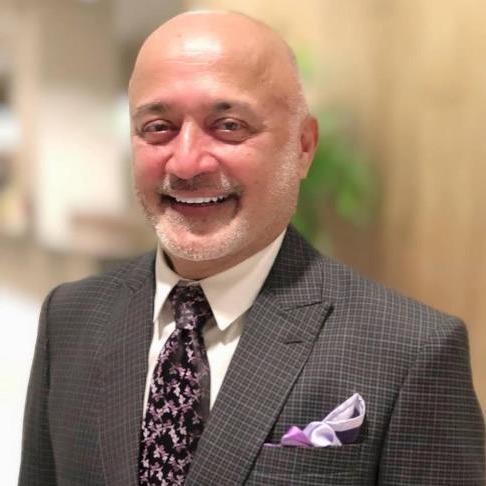 Kal Sandhu
Challenge Coach, Industry Mentor, and International Workshop Director
Mr. Sandhu was born and brought up in undeveloped Singapore, along with his parents and 5 siblings in a small room. Growing up he was an athlete scholar who excelled in soccer and field hockey. While serving in the Singapore Armed Forces (SAF) he played in both sports and upon leaving the SAF he joined Tampines Rovers, the oldest, and most decorated soccer club in Singapore, winning the league and President's Cup numerous times. He then left to attend Richmond College in London for business studies. He captained the college soccer team and realizing the need, he convinced the college to allow him to establish a students' café on campus. To supplement his income, he cleaned toilets and taught a fitness class at the campus.
In 1980 he moved to the USA to attend the University of San Francisco (USF) where became part of the National Champion soccer team. At USF he attained a Bachelor of Science in Business and a Bachelor of Arts in Economics. As a self-starter, he organized the fundraising and advertising for the Athletics Department at USF to supplement the department's budget. He is a staunch believer in benevolence and empowerment creating companies, such as Our School Foundation, The Sportscard, and Menu1040 that gave back to the communities and schools.
Kalwant headed sales and marketing departments where he advised his staff to work for a solution for clients and not to focus on the sales as good service equals a great reputation. He added a Master's in Business Administration to education in 1996 while raising 3 sons and running businesses from home. He has consulted for Borland International and Gold's Gym in the UK.
When the call came to help, he assisted the Red Cross in the Hurricane Katrina Recovery in New Orleans. On vacations he cleans beaches by picking garbage that have washed onshore. Kalwant's work experience includes helping companies set up international offices, advising companies on international culture, being a cutting-edge radio talk show host, introducing new services to markets, & introducing benevolent relationships.
He has been active on the boards of directors of soccer associations & clubs, The Community Health Awareness Council, Singapore American Business Association, Parents Nursery School, Silicon Valley Essential High School, and Chairman of the Human Relations Council for the City of Mountain View. Kal enjoys inspiring the next generation of entrepreneurs at BizSmart Global workshops around the world.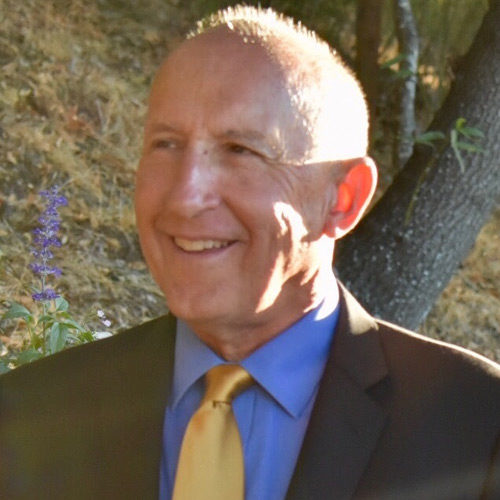 Paul Lawryk
Challenge Coach and Industry Expert
Paul Lawryk has 30+ years experience as a Fortune 500 executive, entrepreneur, investor, coach and community volunteer. He managed and grew global sales, business development and alliance groups at Sun Microsystems (now part of Oracle) and IBM.
Paul has co-founded, owned and invested in startups in the areas Software as a Service, Artificial Intelligence, and Telecommunications. He is also a member of the Town of Los Gatos Sales Tax Commission, Head Cross Country and Distance Track Coach at Los Gatos High School, and volunteer at Sacred Heart Community Services and Caminar. He has B.A. in Economics from Occidental College and an MBA from the USC Marshall School of Business.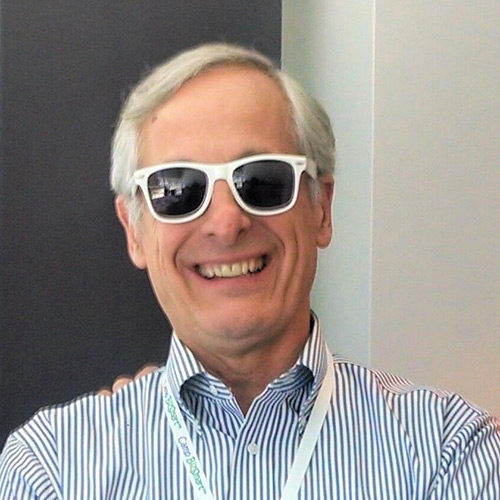 Bill Reichert
Advisor
Bill Reichert is Managing Director at Garage Technology Ventures, a seed-stage and early stage venture capital firm based in Palo Alto. Garage makes focused investments in promising early-stage technology companies and works intensively with them to help them grow and succeed.
Prior to joining Garage in early 1998, Bill was co-founder of Academic Systems, a software company funded by Kleiner Perkins, Accel Partners, and Microsoft. Academic Systems became the leading developer of network-based multimedia instructional materials for colleges and universities, and was acquired by Plato Learning (NSDQ: TUTR).
Prior to Academic Systems, Bill was a senior executive at several venture-backed technology companies, including The Learning Company, which was the leading developer of educational software in the United States before its acquisition in 1994, and Infa Technologies, a pen-based computer company that developed many of the concepts underlying the Newton, Palm, and iPhone devices. Bill also co-founded Trademark Software, which was subsequently acquired by Dow Jones, while in graduate school at Stanford.
Earlier in his career, Bill worked for McKinsey & Co., the international management consulting firm, the World Bank in Washington, D.C., and Brown Brothers Harriman in New York. He has authored and co-authored several articles and speeches on entrepreneurship, venture capital, international trade, and monetary policy. He is a current member of the Council on Foreign Relations in New York, and is a former Chairman of the Churchill Club in Silicon Valley.
Paul Witkay
Advisor
Paul Witkay is the Founder and CEO of the Alliance of CEOs. Since 1996, the Alliance has been helping CEOs solve their most profound strategic challenges. They gather leaders from virtually every industry and market sector to engage in confidential exchanges that typically would not, or could not, take place anywhere else. Paul sees a kinship between Camp BizSmart and the Alliance of CEOs. Specifically he appreciates how the Camp BizSmart curriculum similarly creates collaborative learning environments for young entrepreneurs, fosters a thirst for learning, and enables these students to be successful in whatever they choose to do in the future.
Paul has over 25 years of diverse management and senior executive experience, ranging from ownership of a highly successful executive search and consulting firm to senior executive positions for a $6 billion international manufacturing organization. His personal experience in strategic planning and business management with companies of all sizes has helped to create an incredibly diverse organization.
Paul began his career in the process industries for Amoco Oil Corporation and Dow Chemical. In 1979, Paul founded Witkay Associates. Witkay Associates provided professional support to key executives matching individual goals to business opportunities. Subsequent to his development of Witkay Associates, Paul joined Air Liquide Corporation, the world's leading producer of industrial gases, where he served in a variety of executive positions. Among Paul's numerous responsibilities was the leadership of VitalAire Corporation in the United States. Under Paul's leadership, the VitalAire organization was recognized for achieving the highest standards of quality in the industry.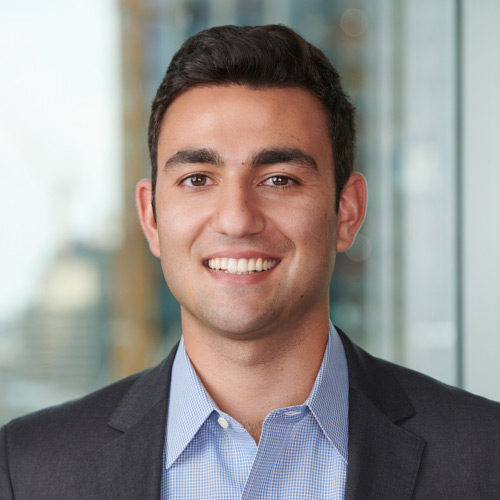 Amin Mirzadegan
Judge and Industry Mentor
Amin is an Associate at General Atlantic, focused on investments in growth-stage software companies. Prior to joining General Atlantic, Amin worked in Strategy & Operations at Unison, a real estate finance startup, and investment banking at Morgan Stanley. He first attended Camp BizSmart as a camper in 2009, and later as an entrepreneur coach and competition judge. Amin graduated from Yale University with a B.A. in Economics. In his spare time, Amin enjoys bicycling, trying to cook, watching the 49ers and reading historical fiction.
M Celine Takatsuno
Judge and Industry Mentor
M Celine Takatsuno is the founder of Gracepoint, Inc., a consulting collective that guides strategy and tactical execution in growing organizations. Passionate about advancing emerging technologies and innovative solutions for social impact, she is presently immersed in design and development of personal data privacy tools across healthcare and commerce. She's founded and led key product, program, and revenue initiatives for industry pioneers in ad tech, online media, caregiving, and open source for good, and is an advisor or director for companies including Grantbook, HIE of One, and Unwrapit. Celine currently serves as board president for the nonprofit Family Caregiver Alliance, and has been an enthusiastic supporter of Scientia Schools/Camp BizSmart since its inception—energized by the collaboration, imagination, and resilience of our next-generation entrepreneurs.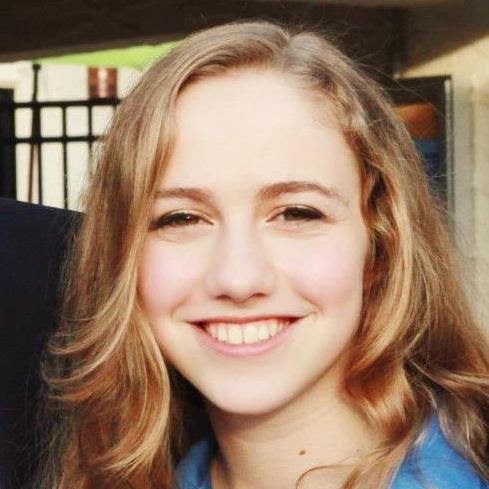 Michaela Kastelman
Industry Mentor
Michaela knows first-hand how Camp BizSmart can inspire young entrepreneurs to dream big. After attending Camp BizSmart as a camper in 2009, Michaela used the skills and confidence that she gained from the camp to lead several student business organizations in high school and college. Michaela graduated from Northwestern University with a B.A. in Economics and Mathematical Methods in the Social Sciences, and she now works as a Non-Technical Product Manager at Intercom, a late stage SaaS startup in San Francisco. Throughout her educational and occupational career, Michaela has enjoyed volunteering with Camp BizSmart and helping campers realize their potential. In her spare time, Michaela enjoys teaching dance classes, traveling, and practicing her conversational Spanish skills.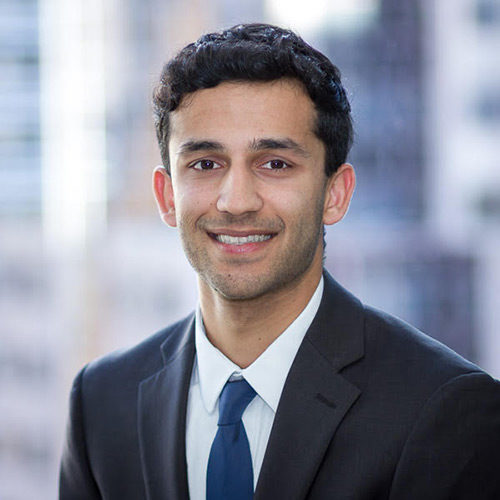 Aditya Reddy
Industry Mentor
Aditya currently works in the investment banking division at a multinational bank where he helps advise technology companies on mergers and acquisitions, shareholder activism defense and other strategic priorities. He attended Camp BizSmart as a student twice and loved his experience so much that he subsequently came back as a program counselor and competition judge. Aditya graduated from the Walter A. Haas School of Business at U.C. Berkeley with a Bachelor's degree in Business Administration.
In his free time, Aditya enjoys playing basketball with friends, watching action T.V. series on Netflix and trying unique restaurants in San Francisco.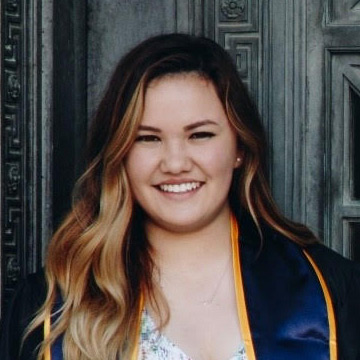 Sandra Herchen
Industry Mentor
Sandra is a 2011 Camp BizSmart graduate with a desire to continue mentoring students on developing business acumen and helping bring their ideas to life. She has been strongly influenced by BizSmart ideals of grit and determination, which have allowed her to continuously create impact across any organization she is part of. After interning at NeuroSky, the company she completed her BizSmart project for, Sandra graduated from UC Berkeley with a degree in statistics and a concentration in finance. She is currently working in business intelligence for Amazon Web Services, using data on a daily basis to drive business decisions. In her free time, Sandra loves traveling, playing piano, photography, and baking cookies.
Michael Gibbs, Ph.D
CEO, Co-founder and Challenge Mentor
Michael Gibbs has mastered the art of teaching the business and education skills students need to compete globally. He has more than 30 years of experience working in the education industry as well as Fortune 500 companies such as General Electric and Texas Instruments. An industrial psychologist, he has designed and led high potential executive training programs worldwide, with topics ranging from international negotiation to business process innovation. Michael has taught thousands of executives in 22 countries for the MBA program at the Haas School of Business, UC Berkeley, and Notre Dame, and has been an adjunct professor for Penn State and UC Berkeley.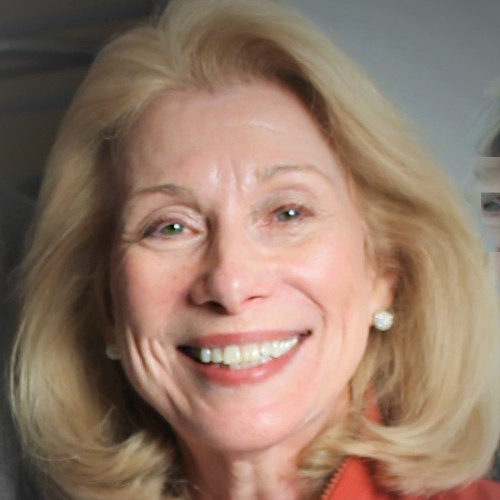 Peggy Gibbs
COO, CFO, Co-founder and Challenge Mentor
Peggy Gibbs has served as a senior executive at innovative non-profits for over 25 years. Her work includes start-up design, strategic partnerships, and management for cutting-edge social enterprises focused on education, arts, health, and technology solutions. Peggy's work with school districts has brought engaging education programs to many students, parents, and teachers throughout the Bay Area. Most recently, she was vice president of business development for the award-winning social enterprise company Benetech. She serves on the board of University of the Pacific and School of International Studies, and has served as a board member for the Los Gatos Chamber of Commerce.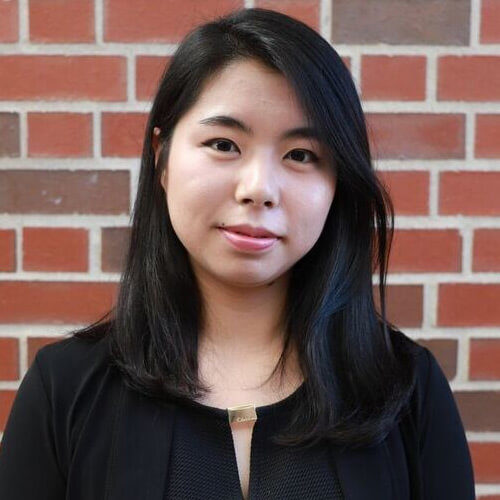 Tina Chiang
Challenge Mentor and International Program Manager
Tina joined BizSmart Global in 2019 with a desire to reach more students around the globe to help them realize their entrepreneurship skills. She believes that by incorporating values such as zest and grit to a student's mindset, in addition to their skills, they can bring their visions, ideas, and themselves one step further in becoming successful entrepreneurs.
Tina graduated with a Bachelor of Arts from University of the Pacific's School of International Studies, with double majors in International Affairs and Commerce, and Applied Economics. Through her past internships in the Commerce Department of the US Embassy, Kuala Lumpur, and at the CalAsian Chamber of Commerce in Sacramento, Tina has experience working with domestic and international businesses from a variety of
industries.
In her free time, Tina enjoys hiking, watching foreign films, and learning new languages. She also enjoys discovering new travel destinations.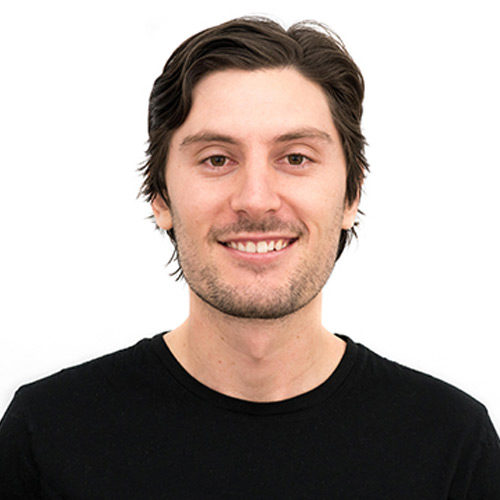 Scott Meader
Challenge Mentor and International Workshop Director
Scott believes that excellent entrepreneurship not only recommends grit, it requires it. Scott joined BizSmart Global in 2017 with a mission to help young people find their passions and equip them with high level entrepreneurial skills, tools and abilities to build the businesses of tomorrow. Scott earned a Bachelor of Science in Industrial Design from San Jose State University. He has worked on product development/product strategy with leading technology companies such as Applied Materials, Nest, and Uber.
Scott's skills include sketching (Sketchbook Pro and Analog), graphic design (Adobe Suite), building CAD models, photography, model making, Solid Works, Keyshot, and video editing.
Scott has led workshops for BizSmart Global in Zurich and Hong Kong as well as programs at the Baylor School and Santa Clara University.
In his spare time, he enjoys attending the many local design shows and product pitches that are readily available in Silicon Valley. Scott is passionate about good product design, epic mountain adventuring, and delicious dairy-free desserts.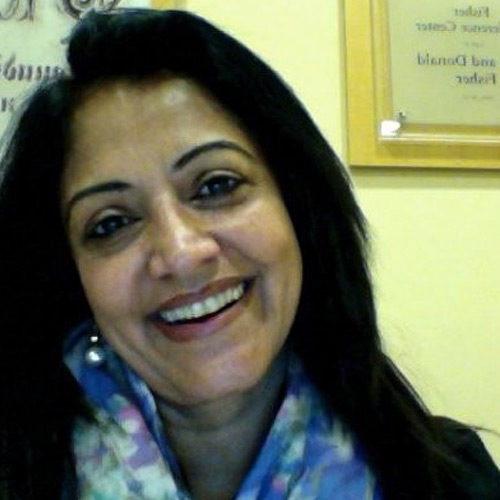 Geeta Ajmera
Director of Admissions and Logistics
Geeta Ajmera is the student Admissions Manager for Camp BizSmart and BizSmart Global. She formally joined the Camp BizSmart staff in 2010, but she has been involved with Camp BizSmart since her son participated in the 2008 pilot program. At that time she recognized that the goals and achievements of Camp BizSmart were a perfect match for her interpersonal skills and business background.
Geeta was instrumental in helping both Camp BizSmart and BizSmart Global set up and deliver programs in India. She provides concierge service to students from India and other parts of the world who wish to attend Camp BizSmart in the United States.