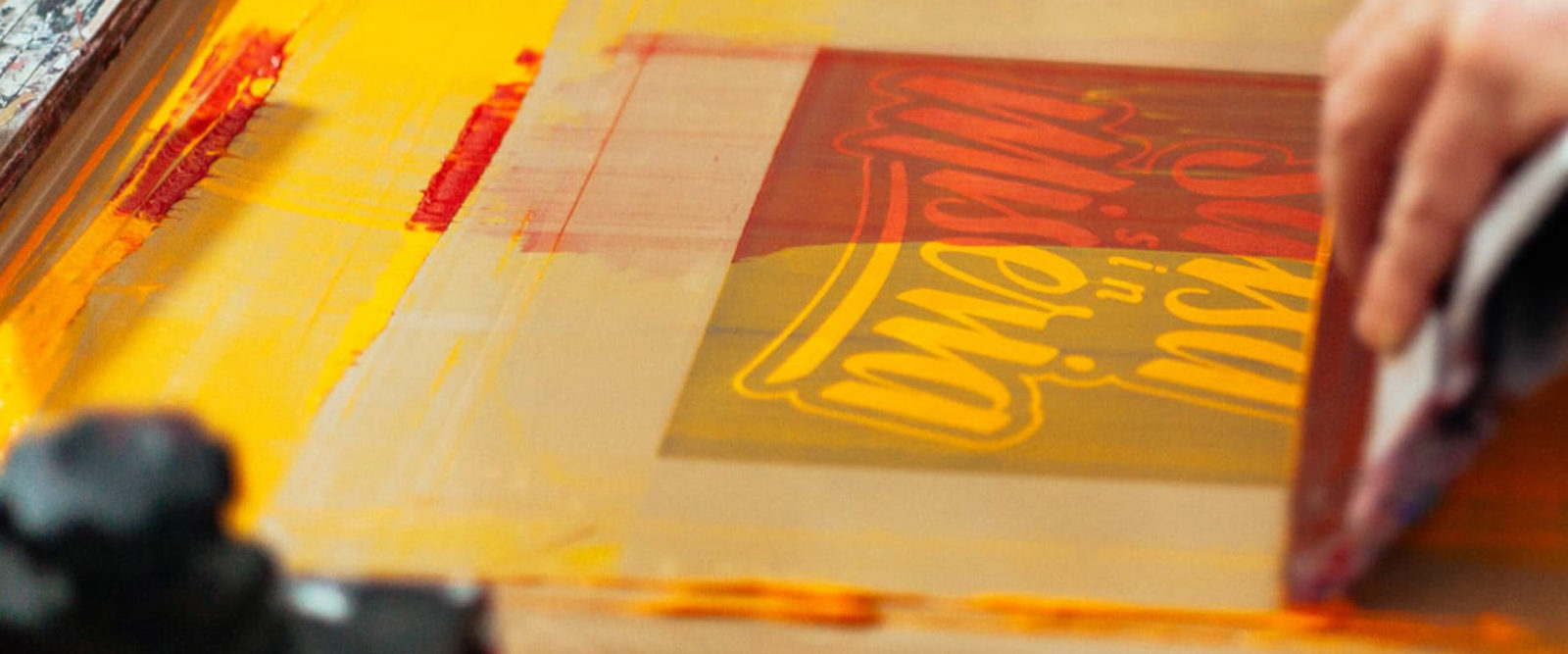 The Challenge
Help Central Coast Silkscreen design a new Maker Space to bring their business to the next level!
Challenge Dates June 18, 2020 – June 25, 2020
Mission Possible
Central Coast is a Silkscreen & Embroidery company that has been making high quality t-shirts, totebags, mugs, embroidered products, and more since 1976! Owner's Len and Sheri have continued to innovate the Silkscreening market by adopting new technologies and production methods. Now, they are ready to take their shop to the next level by building a unique Maker Space for the community. How can we create a unique Maker Space experience that serves the community's needs?
The Opportunity

Public Maker Spaces are growing in popularity and providing opportunities for people to create! DYI maker spaces have become popular and provide the creative environment and equipment to prototype ideas. Petroglyph is a Ceramic Lounge that teaches the community how to make with clay and offers regular classes that bring makers together.

Your Mission

Your team should identify trends in the maker space community, and design a Silkscreen & Embroidery Maker Space Experience with Central Coast Silkscreen.

Team Deliverables

Create a new and innovative Silkscreen & Embroidery Maker Space where makers can come together to Silkscreen & Embroider for themselves or their businesses.
A drawing or visualization of the Maker Space.
A brief write-up of what the Maker Space Experience will be, what capabilities the space will have, and how they will get customers in the door.
Challenge Steps
Challenge Kick Off
5:00pm PST - Live Liftoff

Join the Liftoff

Lost at Sea Team Contest

Meet Your BizCoach

Zoom Pro-tips

Challenge Blast-off

7:00pm PST - Submit "Team Name"
Discover Who You Can Help
5:00pm PST - Opportunities?

Pink Lamborghini Client Game

Get Ready to Interview

Listen for Understanding

Story Telling: Hunt for Golden Eggs

Lemons, Golden Eggs?

7:00pm PST - Submit "Golden Eggs"
Unlease Your Creativity!
5:00pm PST - How to Think Big

Duck Tape Design Battle (Quack-Quack)

No Box Thinking

Craft BizSolutions

Success Factors

Land on One Concept

7:00pm PST - Submit "Concept"
Make a Prototype
5:00pm PST - Fail Forward Fast

V2 Next Gen Game

Rapid Prototyping

Fast Feedback & Quick Change

Refine Your Idea

7:00pm PST - Submit "Refinements"
Prepare Your Presentation
5:00pm PST - How to Pitch Like a Pro

Prepare to Meet Your BizDesigner

Real World Design on the Fly

Hearthrob Improv

Build Your Pitch

Getting to Carnegie Hall

7:00pm PST - Submit "Pitch"
Competition Day!
5:00pm PST - Making a Difference

Battle of the Design BizTeams

Judges Feedback

Awards Celebration

AMA

And the Winner Is…
Challenge Coaches